Fight Hunger, Support Children, Improve Health, Reduce Homelessness - Right here in the Coastal Bend!
For questions or concerns, please call us at 361.882.9745
Click here to download fact sheets and share the excitement with others!
Nonprofits Win
Last year, more than 7,300 people raised over $1.93 million for 40 local nonprofits in just one day!
Grow More Good
South Texas matching funders have pledged $750,000 in matching funds for one big day of giving. Your donation to any of the 45 local nonprofits will be doubled, up to $16,670 per nonprofit.
Give Two Ways
Schedule your gifts ahead of time or make donations throughout the day (Have more fun - give both ways!)
Our Sponsors
Corpus Christi Caller-Times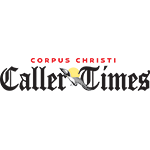 KIII-TV