Fight Hunger, Support Children, Improve Health, Reduce Homelessness - Right here in the Coastal Bend!
For questions or concerns, please call us at 361.882.9745
Nonprofits Win
Last year, more than 7,300 people raised over $2.13 million for 45 local nonprofits in just one day!
Grow More Good
South Texas matching funders have pledged $800,000 in matching funds for one big day of giving. Your donation to any of the 45 local nonprofits will be doubled, up to $17,777 per nonprofit.
Give Two Ways
Schedule your gifts ahead of time or make donations throughout the day (Have more fun - give both ways!)
Our Sponsors
Corpus Christi Caller-Times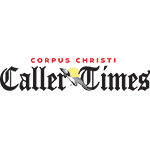 KIII-TV